Content marketing has never been any more significant than it is today. It promotes your online presence and creates consumer awareness that promotes growth for your enterprise. However, content marketers encounter several challenges in the pursuit of growing sales.
Here are the challenges in content marketing.
Resource Constraints
Well, marketing your product is easy but producing quality content consistently is difficult. Successful content marketing demands that you provide outstanding content always. This requires lots of time and resources that may strain the other needs for your business. Insufficient budget leads to the release of inferior content and contributes to low traffic.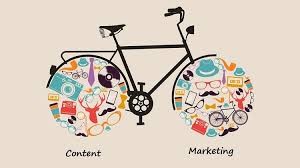 Stiff competition
Unfortunately, many people have been creating content through blogs longer than most content marketers have. There is an enormous demand for attention from the online audience. This demands that you enhance your content that requires lots of time and resources. Breaking through the competition is quite hard, and your site may take long to appear on the top pages of internet searches.
Lack of Quality Content
Most content marketers do not publish quality content. They instead ride on the positive brand of the company to publish content with inaccurate data that does not excite their readers. Generating quality content is difficult, and most content marketers end up feeding the internet community with poor content.
Overcoming these challenges is possible by focusing on the quality of content and planning for the resources required for successful content marketing. If you do not know how to use it well, just hire a professional to do it for you.